We Provide Civil Legal Aid Services for your Immigration and Employment Matters.
Legal aid service is a government-funded legal support service for low-income earners who need legal help. Its purpose is to help people resolve their legal cases in court or tribunal without worrying about money to pay for legal services.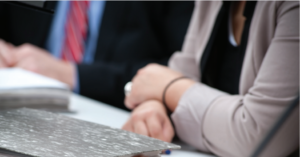 In order to be approved for legal aid, you will need to meet the maximum income thresholds, which vary depending on the number of dependents in your family.
Normally, you will be eligible for legal service if you have a partner and two children, i.e. three dependents, and your annual income is less than $61,642. A lower threshold of $54,245 applies if you have two dependents. If you have four dependents, including your partner, the maximum income threshold is $68,882, or $77,002 if you have five dependents in your family.
Other factors considered in your eligibility for legal aid include your capital ownership (including the equity share of your property and access to funds by other means, such as insurance or indemnification. We are qualified to provide legal aid services in immigration and employment cases. We can help you apply for Legal Aid if you are eligible for Legal Aid.
Legal aid for immigration law matters is available for New Zealand citizens and residents only. You may get help from legal aid if you are a New Zealand resident and are served with a Deportation Liability Notice or Deportation Order, provided that you meet the income and asset threshold.
You do not have to be a New Zealand citizen or resident to get help from Legal Aid. if you have a personal grievance from your work, regardless of your visa status (including being unlawfully in New Zealand), we may help you conduct your employment matter through Mediation, the Employment Relations Authority and the Employment Court.