Multifaceted Legal Solutions at MK Law
Expertise in Immigration, Employment, and Criminal Law: Navigating the Intersection with Precision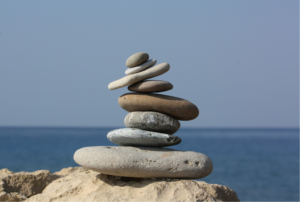 At MK Law, we understand that legal challenges often do not fit neatly into one category. Our specialised expertise in Immigration, Employment, and Criminal Law uniquely positions us to handle cases where these areas intersect, providing you with comprehensive and nuanced legal solutions.
Immigration Law: Your Gateway to New Beginnings
Immigration law is more than just paperwork and procedures; it's about shaping your future in a new country. Whether you're dealing with residency applications, facing deportation, or navigating visa complexities, our expert team at MK Law is equipped to guide you. We recognize the critical intersection of immigration with employment and criminal law, ensuring that our approach considers all aspects of your legal situation. Explore our full range of immigration services on our Immigration Law page.
Employment Law: Safeguarding Your Professional Path
Employment issues can significantly impact both your personal life and immigration status. At MK Law, we provide robust legal advice and representation in employment disputes, including unfair dismissal, workplace discrimination, and contract negotiations. Our understanding of how employment matters can influence your immigration status allows us to offer advice that covers all bases. Learn more about our approach to employment law on our Employment Law page.
Criminal Law: Defending Your Rights, Protecting Your Future
Facing criminal charges can have far-reaching implications, especially for your immigration status or employment situation. MK Law offers a vigorous defense in various criminal matters, ensuring your case is handled with the utmost care and professionalism. We understand the critical overlap between criminal and immigration law, and we work diligently to mitigate any potential impacts on your life. Visit our Criminal Law page for detailed information.
Why MK Law Stands Out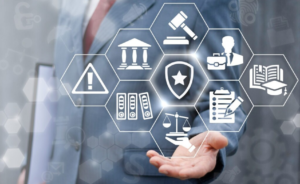 Integrated Legal Expertise: We excel in cases that require a nuanced understanding of immigration, employment, and criminal law, offering integrated solutions.
Tailored Legal Strategies: Every case is unique. We develop customized strategies that address your specific legal needs, considering all potential implications.
Dedicated to Excellence: Our commitment to high legal standards ensures you receive the best possible representation and outcome.
Connect with MK Law for Comprehensive Legal Support
Legal challenges can be complex, but with MK Law, you're not alone. Our multidisciplinary expertise across immigration, employment, and criminal law ensures that you receive holistic legal support, tailored to your unique circumstances. Contact us today to schedule a consultation and experience the expertise and care of MK Law.