Disciplinary Matters for Employers at MK Law
At MK Law, we understand the challenges employers face when navigating disciplinary matters in the workplace. Our team of experienced employment lawyers provides expert guidance and support to ensure that disciplinary processes are conducted fairly, legally, and effectively, in line with New Zealand employment law.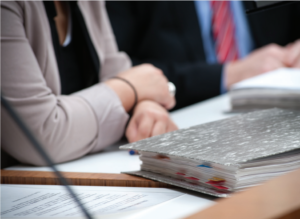 Handling Disciplinary Matters with Care: Disciplinary action in the workplace is a sensitive area that requires careful handling. Whether it involves addressing misconduct, performance issues, or other workplace violations, it's crucial for employers to approach these matters with a clear understanding of legal obligations and best practices.
Our Services for Employers:
Advice on Disciplinary Procedures: We offer detailed advice on establishing and implementing fair and lawful disciplinary procedures. Ensuring these procedures comply with the Employment Relations Act 2000 is essential for preventing future disputes.
Guidance During the Disciplinary Process: From the initial stages of an investigation to the final decision-making, our legal team provides step-by-step guidance. We help you navigate the complexities of disciplinary meetings, documentation, and communication with the affected employee.
Representation in Disputes: If a disciplinary matter escalates to a personal grievance claim or legal dispute, MK Law is prepared to represent your interests and defend your actions in front of relevant authorities.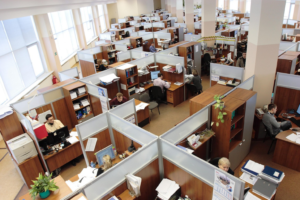 Legal Aid and Employer Support: Led by Michael Kim, an adept legal aid provider, MK Law is not only well-versed in legal intricacies but also understands the financial aspects of legal services. We can discuss various options, including legal aid if applicable, to ensure you receive the support you need.
Why Choose MK Law for Disciplinary Matters? Our commitment to upholding fair employment practices makes us an ideal partner for employers dealing with disciplinary issues. We emphasize a balanced approach, aiming to protect your business interests while ensuring compliance with employment laws.
Contact MK Law for Employer Support: As an employer, if you're facing challenges with disciplinary matters in your workplace, MK Law is here to assist. Our team is ready to provide the legal support and guidance you need. For more information or to schedule a consultation, please visit our Contact page.
Comprehensive Employment Law Services: Beyond handling disciplinary matters, MK Law offers a range of legal services in employment law. From drafting employment agreements to advising on workplace policies, our expertise is broad and tailored to meet your needs. Discover our full range of services on our Employment page.