Welcome to MK Law, where our expert team offers professional mediation services to effectively resolve employment disputes in New Zealand. Understanding the nuances of mediation under the Employment Relations Act 2000 is crucial for anyone navigating workplace conflicts.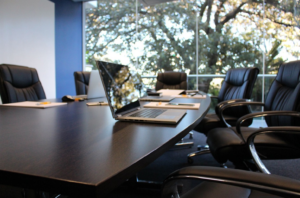 Why Choose Mediation? Mediation is a voluntary, confidential process that helps employers and employees resolve disputes without the need for formal legal proceedings. At MK Law, we believe in the power of mediation to not only solve disputes but also preserve valuable employment relationships. Whether you're an employee facing workplace challenges or an employer striving to maintain a harmonious work environment, our mediation services are tailored to meet your unique needs.
Our Approach to Mediation: Our experienced mediators provide a neutral platform for both parties to discuss their issues openly. We understand that every employment dispute is unique, and we strive to facilitate solutions that are mutually agreeable, fair, and tailored to the specific circumstances of your case.
Benefits of Mediation: The flexibility of mediation allows for creative solutions beyond the scope of traditional legal remedies. It's a process that prioritizes confidentiality, making it easier for parties to communicate honestly and effectively. At MK Law, we focus on not just resolving the present dispute but also on fostering a foundation for positive future interactions in the workplace.
What Happens If Mediation Fails? While we aim for successful resolution, if an agreement isn't reached, our team is prepared to guide you through the next steps. This may involve proceeding to the Employment Relations Authority or other legal avenues. We're committed to providing comprehensive support throughout your employment dispute journey.
Contact Us for Mediation Services: If you're facing an employment dispute and believe mediation could be the solution, don't hesitate to contact MK Law. Our team of skilled mediators is ready to assist you. For more information or to schedule a consultation, please visit our Contact page.
Explore Our Other Services: At MK Law, we offer a wide range of legal services beyond mediation, including personal grievance claims, employment contract advice, and more. Discover how we can assist you with all your employment law needs by visiting our Services page.