Navigating New Zealand's Greenlist Category: Tier 1 and Tier 2 Occupations
Introduction to the Greenlist Category
New Zealand's Greenlist is an integral part of its immigration policy, designed to address skill shortages in key sectors by attracting skilled professionals from around the world. This guide focuses on the distinct tiers within the Greenlist: Tier 1 and Tier 2, each catering to different levels of demand and skill sets.
Greenlist Tier 1: High-Demand, Highly Skilled Occupations
Tier 1 of the Greenlist encompasses occupations that are critically important to New Zealand's growth. These are roles that require high levels of specialization and expertise.
Key Occupations in Tier 1 include: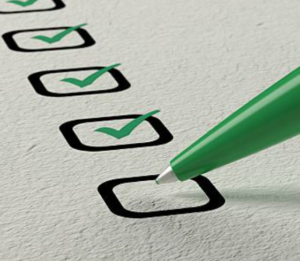 Healthcare: Specialist Physicians, Surgeons, Psychiatrists, General Practitioners
Information Technology: Software Developers, IT Project Managers, Cybersecurity Specialists
Engineering: Civil Engineers, Electrical Engineers, Mechanical Engineers
Construction: Quantity Surveyors, Construction Project Managers
Science and Research: Biotechnologists, Research Scientists in high-demand fields
Benefits and Process for Tier 1:
Expedited visa processing and a direct pathway to permanent residency.
Applicants must have job offers in these roles and meet all standard immigration requirements. 
Greenlist Tier 2: Essential Skilled Occupations
Tier 2 includes occupations that are essential to the economy but may not require as high a level of specialization as Tier 1.
Key Occupations in Tier 2 include:
Education: Secondary School Teachers (specific subjects), Early Childhood Educators
Trades: Electricians, Plumbers
Technology: Network Administrators, Database Administrators
Agriculture and Forestry: Agricultural Scientists, Forestry Consultants
Healthcare: Registered Nurses (specific areas), Medical Laboratory Technicians
Benefits and Process for Tier 2:
Standard visa processing and pathways to residency.
Focus on skilled roles necessary for economic development.
Common Requirements and Application Process
Both tiers require applicants to:
Have a valid job offer in a Greenlist occupation.
Meet specific qualifications and experience requirements.
Fulfill health and character checks as per New Zealand's immigration standards.
Conclusion
The Greenlist Category, with its Tier 1 and Tier 2 divisions, offers a structured pathway for skilled professionals to contribute to New Zealand's diverse sectors. Understanding the specific occupations and requirements in each tier is crucial for prospective immigrants.
Need Expert Guidance?
At MKLaw, we specialise in providing detailed advice and assistance on New Zealand's immigration process, including the Greenlist Category. Contact us for personalised support and professional guidance on your immigration journey.