11 May

Defeating the Odds: A Multicultural Family's Journey to New Zealand Residency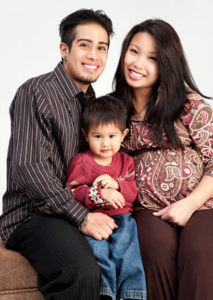 Our law firm recently celebrated a hard-earned victory in a complex immigration case that stands as a testament to the power of dedicated advocacy and the significance of understanding each client's unique story.
Our clients, a family composed of a Turkish father, a Chinese mother, and their young son, found themselves in a precarious position, facing potential deportation due to visa condition breaches and character concerns.
From the onset, we recognized that our approach to this case needed to be multi-dimensional. We highlighted the unfair circumstances that led to our client's visa condition breaches, primarily stemming from the miscommunication by their previous legal counsel. This was a crucial turning point in the case, demonstrating our client's honesty and willingness to abide by the law.
We also detailed the character concerns raised against our client, which we robustly disputed. Through careful analysis, we were able to cast doubts on the credibility of the allegations, strengthening our client's defense.
The best interests of their son, given the family's unique multicultural composition, were a focal point of our submissions. We highlighted the potential academic and social challenges the child would face if they had to relocate to Turkey or China.
Furthermore, we took an unusual step by commissioning a forensic graphologist to examine the employer's signatures on the disputed documents, bolstering our defense.
In the public interest argument, we emphasized the family's value to New Zealand. The father's professional qualifications and experience as a Mediterranean chef was a persuasive point, indicating his potential contribution to the local economy.
Finally, we made it clear that breaking up the family unit would result in unduly harsh outcomes, which were not in line with New Zealand's commitment to protecting family units and children's rights under international law.
This case was not without its challenges, but our team's diligence and persistence ensured a successful outcome. We are proud to have played a role in securing this family's future in New Zealand.
Remember, if you or a loved one is facing immigration issues, we're here to help. We understand the intricacies of immigration law, and we are committed to fighting for your rights! #YourRightsMatter #SuccessStory #NavigatingImmigrationLaw