Your Immigration and Employment Law Specialists in Auckland – MK Law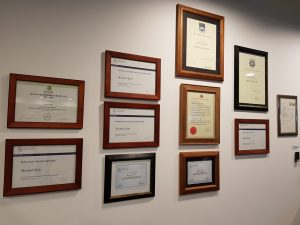 Navigating the intricacies of immigration law can be challenging. That's why MK Law, led by our experienced Immigration and Employment Lawyer Michael Kim, is here to serve as your trusted guide through the maze of immigration processes in Auckland and New Zealand at large. If you're grappling with the complexity of migrating to New Zealand, our team of dedicated attorneys is ready to safeguard your rights.
Why Choose MK Law as Your Immigration and Employment Law Firm in Auckland?
With a focus on immigration employment, compliance, and criminal law, MK Law uniquely positions itself to represent both employers and employees. Our principal, Michael Kim, is not only a first-generation migrant but also a former immigration officer at Immigration New Zealand, providing him with unparalleled insights into the immigration process. Having worked for law firms specialising in immigration and employment law after graduating from the University of Auckland Law School, Michael established his practice in 2015.
Your Guide Through the Immigration Process
Our firm sets a professional standard, acting with integrity in our dealings with clients and Immigration New Zealand (INZ). We bring a strategic approach to help you achieve your goals while protecting your legal interests. We offer a comprehensive suite of services to ensure that you, as a prospective immigrant, and your employer meet all INZ requirements. Our employment lawyers in Auckland can guide you and your employer through the complexities of the immigration process, ensuring success.
We also provide critical advice and assistance on the new Skilled Migrant Category (SMC) to help you assess your eligibility for residency in New Zealand.
Understanding Employer Accreditation with Migrant Workers from 2022 Onwards
From 2022, all employers must obtain accreditation to hire a migrant worker on an employer-assisted work and residence visa. With our in-depth knowledge of these new rules, MK Law's employment lawyer in Auckland can assist you and your employer in staying ahead of all compliance requirements.
Expert Advice on Immigration Law in New Zealand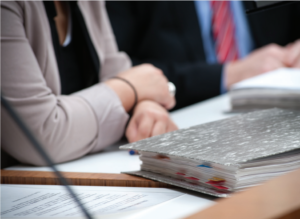 New Zealand's immigration law is dynamic and frequently updated, notably with the Immigration Act of 2009 and its subsequent amendments. MK Law's immigration lawyers in Auckland are well-versed in these changes, ensuring that you stay informed and protected in the face of potential impacts to your immigration status.
When Should You Contact an Immigration Lawyer in Auckland?
Do you feel overwhelmed with the immigration application process? Have you received a deportation liability notice? Are you struggling with visa renewal? If the answer to any of these questions is 'yes', then it's time to reach out to MK Law, your reliable immigration lawyer in Auckland. Our team is ready to guide you through these stressful situations with utmost care and attention.
About MK Law: Your Trusted Immigration and Employment Law Firm in Auckland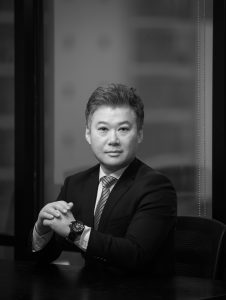 Michael Kim, our principal, brings his personal migrant experience and former role as an immigration officer to the table, providing unique insights into the complexities of the immigration process. MK Law is not just an immigration law firm in Auckland. We are also specialists in Employment Law. Michael Kim has successfully advocated for migrant workers facing employment issues, further reinforcing our mission to be a leader in our industry. At MK Law, you can always expect professional, respectful, and client-focused services.
Services We Offer
At MK Law, we offer legal services in the fields of Immigration Law, Criminal Law, and Employment Law. Our lawyers are equipped with experience, depth of knowledge, and integrity to assist you with your immigration and employment issues, providing practical solutions to your unique circumstances.
Your Questions Answered by Your Immigration Lawyer in Auckland
We know that the immigration and employment law process can be overwhelming and lead to many questions. We are here to provide you with clear, concise answers. Whether it's about our success rate, the expected timeline of your case, or our terms of engagement, we're here to clarify all your concerns.
Contact Your Immigration and Employment Lawyer in Auckland Today
At MK Law, we prioritize your best interests and guide you with care and professionalism through your immigration journey. If you are searching for a reliable immigration and employment lawyer in Auckland who understands the unique challenges of migrant workers, then reach out to us today. With MK Law, you can expect a seamless, worry-free experience, and a dedicated team who will stand by your side every step of the way.