The Lawyers at MK Law Can Act as Your Immigration Lawyer in Auckland
Immigration law is a complex field which is why you should always get in touch with an immigration lawyer in Auckland right away if you find yourself struggling with a situation where the red tape of migrating to New Zealand is a challenge. Our fantastic team of attorneys work diligently to ensure that we protect your rights.
The Benefits of Hiring Our Immigration Lawyer in New Zealand
We represent employers and employees with a focus on immigration employment, compliance and criminal law. Our principal, Michael Kim, is a first-generation migrant who used to be an immigration officer at Immigration New Zealand. After graduating the University of Auckland Law School, he worked for law firms specialised in immigration and employment before starting his practice in 2015.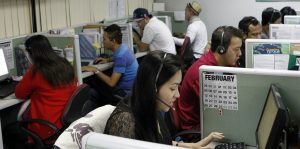 Our firm acts with integrity and sets professional standards in our dealings with our clients and Immigration New Zealand (INZ). Our principal has in-depth knowledge of how an immigration officer will view your case. We help you to achieve your goals with a strategic approach that promotes your legal interests.

INZ may decline your application Skilled Migrant Category if your prospective employer cannot prove that they are an eligible sponsor for the purpose of your application. Your employer is required to substantiate that they have a good history of compliance with New Zealand employment law, including the Employment Relations Act 2000, the Holidays Act 2003 and the Health and Safety in Employment Act 1992.

Prospective employers must make an indisputable case that they comply with all the employment rules and regulations including the employment agreement and record-keeping requirements for the migrant workers.

We may help your employer demonstrate that they have made a sincere effort but could not find a suitable person in New Zealand to fill the position offered and that your skills are essential. Also, our employment lawyers in Auckland can also help you ensure that the job description entails what ANZCO describes and that your credentials link up to the core tasks the employer requires you to do. We can work with you and the employer to ensure success.

Let us help you to ascertain whether you qualify for residency in the new Skilled Migrant Category (SMC) based on a skilled employment hat complies with the

employment law in NZ

.
The Importance of Mandatory Accreditation of Employers with Migrant Workers from 2022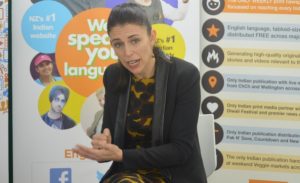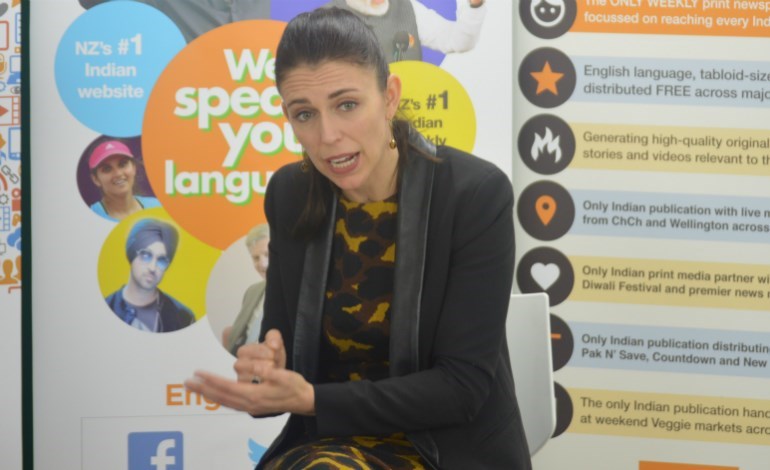 The new rules state that all employers must obtain accreditation to retain a migrant worker on an employer-assisted work and residence visa. Immigration New Zealand (INZ) assesses the employer and the current labour market to ensure that workers in New Zealand are not disadvantaged when you employ a staff member from outside the country. INZ also evaluates the potential migrant.
Mandatory accreditation is the first stage of a three-step process taking place in 2021. You will not be allowed to hire migrants if you do not have the authorisation to do so. The INZ will assess your application to ascertain whether your business complies with employment law.

High-volume employers with more than five migrant workers will need to demonstrate that they are committed to improving employment and pay conditions. They also need to upskill and train New Zealand citizens. Our employment lawyer in Auckland can help your and your employer get ahead of all the compliance requirements.
Our clients trust us regarding immigration and employment issues in NZ because they are confident that we care, are reliable, honest and professional, focus on every detail, and know the system well.
What You Should Know About Immigration Law in New Zealand
It's no secret that immigration law in New Zealand is fraught with distinct intricacies. Some important details that you should know about immigration law in New Zealand include:
Immigration Act of 2009: Many people mistakenly believe that immigration law is a series of directives set down dozens of years ago and still followed today. In reality, the current immigration law in New Zealand is continuously updated and modified since the inception of the idea of immigration into the country. Currently, New Zealand follows the Immigration Act of 2009, which has a series of specific rules that a person must follow for a foreigner to remain in the country.

The Amendment: In 2015, an amendment to the 2009 immigration law was passed. These amendments included protection against exploitation for migrant workers, incorporated new technology changes and cleared up specific questions that arose from the Immigration Act of 2009. The amendment is a comprehensive document broken up into multiple sections and seven parts. Any immigration attorney or immigration employment law attorney will know this law and associated amendments inside and out.

Policy updates: Keep in mind, these laws can change with policy updates at any time. As you are aware, we are headed to some major changes in

the immigration law

in New Zealand. These changes could quickly impact your immigration status, which is why it's helpful to collaborate with a knowledgeable immigration attorney who is well-versed in any changes.
When Is It Time to Get in Touch with an Immigration Lawyer in New Zealand
Unfortunately, many people mistakenly hesitate too long before they talk to an immigration solicitor regarding the details of their matter. Here are some examples of instances when you should contact an NZ immigration lawyer in Auckland right away:
You're overwhelmed with the application process: New Zealand requires that migrants to go through a formal immigration application process. This process is time-consuming and tedious. If you feel as though you've hit a brick wall when it comes to the paperwork, or even worse, your application was denied, it's imperative that you contact our office so we can guide you through the remaining steps.

You haven't renewed your visa: It's important to remember that if your temporary visa is about to expire and you haven't received approval on your renewal application, you put yourself in a position of potential deportation. If you have questions regarding the renewal process or realize that you are past due for a renewal, be sure to call our office so we can assist you with the steps you need to take to ensure that you don't experience severe penalties.

You've received a deportation liability notice: Migrants who currently hold a New Zealand visa will receive a deportation liability notice if they are criminally liable for an offence. If you receive this type of paperwork, you must begin the appeals process right away, as you will only have two weeks to try to block the deportation proceedings. Never wait until the last minute to communicate with a deportation lawyer. Although our firm will fight as hard as we can for you, there is never a guarantee of the results if you run out of time.
What You Can Expect from Us as an Immigration Appeal Lawyer
It's vital to find an immigration lawyer in Auckland, New Zealand that you feel comfortable with and trust. When you decide to work with our team, you can always count on taking a pressure off you and guiding you through a stressful situation with the care and attention you deserve. When you face immigration compliance issues, you need the best immigration lawyer in Auckland in your corner. When you work with the team at MK Law, you have the peace of mind, knowing that your best interests are always our top priority. If you have more questions regarding how we can help you, or you're ready to speak with our immigration lawyer in Auckland City, get in touch with us.
About MK Law
The principal of our firm, Michael Kim, is a first-generation migrant and a former immigration officer. As a result of his personal experience, he has a unique understanding of the difficulties associated with the immigration process. We believe that to gain the trust of our clients, we must provide them with a mission statement that we always follow. We commit to being a leader in our industry and treat our clients with the utmost respect and courtesy to assist them in attaining their desired outcomes. You can always anticipate a friendly and respectful environment any time you step into our office. With our years of experience, we bring you the most trustworthy, cohesive and competent team of lawyers that cares and listens to your needs. We guarantee through integrity and righteousness; we aim to achieve realistic and practical solutions. We offer professional representation cost-effectively to achieve the best possible results with respect and value to our clients.
Contact us today for honest and consistent legal services.
Services We Provide to Migrant Employees Working in NZ
In striving to set a high standard of professionalism, we embark on a culture of excellence coupled with quality and collaboration. We believe providing legal services is ultimately more than the law. For us, it's about the people with whom we interact and form long-standing relationships through our hard work and outstanding client service. We offer practical value because we have the insight necessary to advocate for you and achieve the best outcome. We have done so for thousands of migrants since 2015. Get the information you need to prepare yourself and your family to become a good candidate for residency in Aotearoa New Zealand.
Our law firm in New Zealand provides legal services in the following fields of law:
Immigration Law

. We offer a specialised and comprehensive immigration law service. As a former immigration officer, our immigration lawyer has attained a wealth of experience and knowledge to successfully handle even the most complicated cases. We offer you reliable and honest advice. We will analyse your specific circumstances and align a strategy to achieve your immigration goals.

Criminal Law.

A criminal conviction will inevitably affect your life, career, freedom of movement, jeopardise employment opportunities, and ruin your reputation as a trustworthy person. This scenario can have even more severe consequences if you come from another country. As your criminal lawyer, we will stand by your side to make sure you obtain the best possible outcome.

We can assist if you're being investigated, charged or convicted of a criminal offence in New Zealand. Facing criminal charges can be stressful because this type of case can jeopardize not only your immigration status but also your freedom, neither of which you should ever leave to chance. Our criminal lawyer in Auckland review every detail of your case and can help you put together a defence to address the accusations made against you.

Employment Law.

Our knowledgeable lawyers offer you access to their invaluable collection of experience, depth of knowledge and integrity when helping you with your employment issues. We keep abreast of the ever-changing laws of employment so that you can rest assured you've come to the best lawyers to represent you.
Common Questions We Receive as an Immigration Lawyer in Auckland, NZ
If you've never collaborated with an NZ immigration lawyer in Auckland, it's only normal that you may have some questions regarding the process. We're happy to speak with you in more detail regarding any of the following questions:
How successful have you been as an immigration employment lawyer?: We have years of experience in the field. As a result, we've successfully advocated for our clients in numerous cases—Liu v Navigator Accounting NZ Ltd, Kim v. Mega Painting, and Dollar King Ltd v. Jun. We're happy to speak to you about the details of these cases if you have any further questions regarding our proficiency in immigration employment.

How long do you think my case will take?: Every case brings a different set of circumstances, which is one of the reasons why it's impossible to predict how long it will take to resolve your case. Our team works diligently and quickly to bring a positive resolution to every matter as soon as possible. We will provide you with complete transparency throughout your case so you know in full what is going on every step of the way.

How do I learn more about your terms of engagement?: We pride ourselves on being upfront and honest with every client regarding our service as an NZ immigration lawyer in Auckland, which is why we recommend that you read through our

Terms of Engagement

. If you have any concerns regarding this document, we're happy to explain it to you in more detail when you reach out to us.