18 May

Exciting Updates to New Zealand's Immigration Policies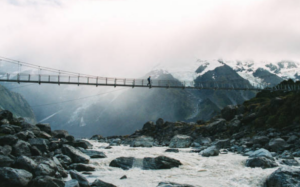 Dear Friends, we are delighted to share some important updates about New Zealand's immigration policies in April 2023. Significant changes have been implemented that present exciting opportunities for professionals in various sectors. Here are the key highlights:
Expansion of the Green List
The Green List, identifying occupations critical for New Zealand's growth, has been significantly expanded:
Addition of 32 Healthcare Roles: In a major boost to the healthcare sector, 32 new roles have been added to the Green List. These include a variety of occupations such as Addiction Practitioner, Dental Specialist, Dietician, and Physiotherapist, among others. The addition of these roles underlines their importance in the delivery of health services in New Zealand.
Addition of 27 Non-Healthcare Roles: The Green List has also been expanded to include 27 roles from various other sectors. These additions include positions like External Auditor, Civil Construction Supervisor, Skilled Crane Operator, and a range of Teaching roles. Professionals in these roles can apply for the Accredited Employer Work Visa from 29 May 2023.
Straight to Residence Pathway: One key feature of this update is that all healthcare roles on the Green List now qualify for the Straight to Residence pathway. This means eligible professionals can apply for residence without needing to first work in New Zealand for two years.
Work to Residence Pathway for Transport Sector
The details of the Work to Residence pathway for the transport sector have been finalized:
Inclusion of Maritime Transport Roles: The transport sector agreement, initially focusing on truck and bus drivers, has been expanded to include critical maritime transport roles. Residence applications under this agreement will open on 29 September 2023 for eligible candidates.
Median Wage Exemption for Bus Drivers: Employers hiring bus drivers for eligible roles on an Accredited Employer Work Visa will benefit from a median wage exemption set at NZ$28 an hour. Furthermore, bus drivers hired under this agreement will be eligible for Accredited Employer Work Visas for three years, despite being paid below the median wage.
Direct Pathway to Australian Citizenship for New Zealanders
The Australian government has announced a direct pathway to Australian citizenship for eligible New Zealand citizens, effective from 1 July 2023:
Easier Route to Citizenship: This policy change allows New Zealanders to apply for Australian citizenship after living in Australia for four years, without first becoming permanent residents.
Children's Citizenship at Birth: Additionally, New Zealand children born in Australia will now become citizens at birth instead of only gaining citizenship at 10 years old【9†source】.
These changes provide significant opportunities for those considering New Zealand as their future home. For the most current and comprehensive information, please consult the official immigration website or a legal professional. Here at MK Law, we are dedicated to helping you navigate these changes and opportunities.