11 Aug

A Triumph of Family Unity: A Recent Success Story in Immigration Law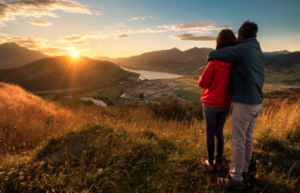 Introduction
Immigration law isn't just about navigating complex regulations; it's about reuniting families, forging new beginnings, and building futures. At MK Law Barristers and Solicitors, we are elated to share our latest success story: obtaining a New Zealand resident visa for a mother and her child under the partnership category. This case represents a touching journey filled with resilience and perseverance.
Background of the Case
Our clients, a family seeking to build a new life in New Zealand, faced numerous challenges and a complex legal path.
Struggles with Immigration: A Test of Resilience
The head of the family initially arrived in New Zealand on a work visa, marking the beginning of an intricate journey:
Essential Skills Work Visa Decline: The father faced a significant setback when his Essential Skills work visa was declined, leading to unlawful status.
The Deportation Appeal: A deportation appeal was lodged on humanitarian grounds, initiating a stressful process full of uncertainty.
Family Separation and Financial Struggles: During this period, financial hardship and family separation weighed heavily on the family.
A Positive Outcome: Ultimately, the resident visa was approved, offering a much-needed breakthrough.
Our Approach
Understanding the Family's History: We took the time to truly understand the family's story, ensuring their case was presented with empathy and precision.
Thorough Documentation: Meticulous attention to partnership timelines, financial statements, support letters, and more, supported a strong application.
Emphasizing Genuine and Stable Partnership: By highlighting the couple's loving and stable relationship, we were able to present their case convincingly.
Legal Principles and Humanitarian Grounds: Utilising legal principles and humanitarian appeals, we argued for a justifiable conclusion for the family's residence application.
The Outcome
The triumphant day came when INZ approved the mother and child's application, reaffirming their right to live together in New Zealand. More than a legal victory, it symbolized the resilience and strength of family bonds.
Conclusion
This case serves as a poignant reminder of what we aim for at MK Law Barristers and Solicitors: not just legal success but human success. We are proud to have played a role in this family's journey and remain committed to reuniting families and advocating for justice.
We extend our heartfelt congratulations to this wonderful family and thank them for entrusting us with their future.
If you or a loved one require assistance with an immigration matter, we're here to support you. Contact us to discuss your unique situation