23 May

A Heartfelt Win: Overcoming the Odds in Immigration Law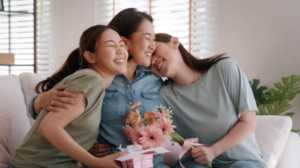 Often, the road to residency is anything but straightforward. Today, we want to share a story it touches the heart and showcases how the right help can overcome even the most challenging of hurdles


Our client was a devoted mother of two New Zealand-born citizens. Born in China and later becoming a Japanese citizen, she once resided in New Zealand with are valid resident visa based on her marriage to a New Zealand citizen. However, in order to live with her husband who secured a job overseas, she had to relinquish her resident visa when she became no longer eligible for the permanent residency. Not long afterwards, her marriage fell apart unexpectedly due to her husband's infidelity.
Return to New Zealand years later, she found herself facing the complex maze of of immigration law, and eligible for residency under any categories. Her situation seemed impossible – almost. That's where we came in.

This case was a complex one that required her deep knowledge of local and international laws. Crucial to our client's case where key international treaties, including the United Nations Convention on the Rights of the Child (UNCRC), the International Covenant on Civil and Political Rights (ICCPR), and the International Covenant on Economic, Social and Cultural Rights (ICESCR), all of which underscore the importance of protecting families.
New Zealand's own Care of Children Act 2004 was another vital piece of the puzzle. We use these international and domestic legal frameworks to build a case around the best interests of the children, arguing that separating them from their mother would contravene the principles of these important laws.

Another hurdle was to Hague Convention on the Civil Aspects of Child Abduction. Given that the children's father resided in a different country and had a legal right to see his kids, we had to carefully navigate this aspect to protect children's rights and uphold the terms of the Convention.
Despite the complicated circumstances, we managed to find a path forward. By leveraging our deep understanding of immigration laws, regulations, and international conventions, we secured and incredible outcome. Our client achieved more than just obtaining residency, she was granted permanent residency. This was a significant accomplishment as it meant she could keep her resident visa without having to apply for permanent residency after two years, which was the reason why she had to give up her resident visa status initially.
This success story is a testament to the power of meticulous legal understanding, personalised strategy, and dark determination. In a situation that seemed nearly impossible, we managed to achieve a fantastic result for our client.

This mother's journey is a potent reminder that with the right guidance, complex immigration issues can be resolved successfully. Even in the face of adversity, there is always hope! As we celebrate its victory, we are ready and eager to help others navigate their immigration journey and ensure their stories, too, have a happy ending!