31 Jul

What to Know about Varying Resident Visa Conditions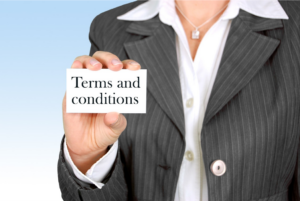 Living in New Zealand on a resident visa entails specific restrictions and requirements on your work, travel, and sponsorship, regulated under Section 49 of the Immigration Act 2009. A question many visa holders grapple with is whether these conditions can be modified or removed entirely.
The answer is: it's possible, but only under very particular circumstances, and the decision does not always come with a right to appeal to the Immigration and Protection Tribunal.
This predicament was faced by a client of ours who held a resident visa under the Residence from Work (Religious Worker) category since 2015. His visa condition mandated that he maintain his employment as a religious worker with the sponsoring organization for a minimum of five years.
However, due to financial difficulties that led to changes within his sponsoring organization, he shifted his employment to another religious organization in 2016, without securing a Variation of Conditions from Immigration New Zealand. Subsequently, his applications for Variation of Conditions in 2017 and 2020 to modify his sponsoring organization were declined.
The grounds for refusal were that he had breached the existing visa conditions and that Immigration New Zealand did not have the authority to vary or remove a breached or expired condition. He then appealed to the Tribunal against the second decision.
Regrettably, his appeal was dismissed. The Tribunal explained that it did not possess the jurisdiction to oversee such matters, as the decision to modify or remove the visa conditions fell under the Minister of Immigration's sole discretion.
This case underlines the crucial importance of complying with your resident visa conditions and the need to apply for a Variation of Conditions before changing your circumstances. If your application for a Variation of Conditions is declined, the only course of action may be to seek a judicial review in the High Court.
In case you find yourself in a similar situation and require legal counsel or representation, please feel free to contact us at MK Law. We have a robust track record in immigration law and can assist you in maneuvering through New Zealand's intricate and evolving immigration rules.