10 May

Successfully Advocating for Family Unity in a Recent Section 61 Visa Request Case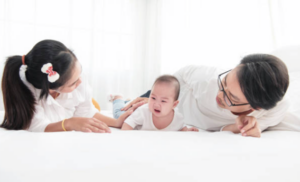 We recently had the unique opportunity to stand alongside a client dealing with a complicated immigration situation. She first came to New Zealand as a visitor and later returned to continue her studies. However, the world quickly changed with the outbreak of the pandemic, and she found herself unable to journey back home. With time, New Zealand became more than just a temporary stay. She fell in love, and together with her partner, they welcomed a beautiful child into their lives.
Navigating life's beautiful moments wasn't straightforward for our client, though. Her visa expired amidst these developments, leaving her and her young family on uncertain ground. The situation took on a whole new dimension with the arrival of her child, a New Zealand-born citizen. We knew we needed to tread carefully, ensuring our approach safeguarded the child's interests while working within the confines of immigration law.
Armed with our client's story and a resolve to do right by her, we championed her case under Section 61 of the Immigration Act 2009. We stressed the value of family unity and the paramount importance of considering the child's welfare. We argued that a refusal to grant her a visa could risk tearing apart this young family, potentially violating their rights under the International Covenant on Civil and Political Rights. Moreover, we highlighted the child's rights under the United Nations Convention on the Rights of the Child, emphasizing that every child deserves the security of a loving family environment.
This case is a poignant reminder of the human stories that reside at the heart of immigration law. It's about more than policies and procedures; it's about people, families, and the universal desire for a safe and stable home. It underscores why we do what we do – to uphold human rights, protect families, and always, always prioritize the best interests of children in every decision we make. We're proud to be part of such important work, and we're eager to share more stories about how we're helping individuals and families navigate the often complex world of immigration law. Stay tuned!