30 Sep

Key Changes to the AEWV Category

In a landscape that's always in flux, staying updated with New Zealand's employment and immigration law is crucial. This article demystifies the latest changes in the Accredited Employer Work Visa (AEWV) category and introduces the newly established Migrant Exploitation Protection Visa (MEPV). Moreover, it provides guidelines for reporting migrant exploitation.

The 90-Day Trial Rule: A Landmark Amendment
The removal of the 90-day trial clause in employment agreements during the job check process marks a significant change. Such a trial period, once a staple in employment agreements, is now prohibited when applying for an AEWV, reflecting the Smith v Jones case that emphasized fair employment terms.

Existing AEWV Holders: Are You Affected?
If you're already holding an AEWV or have recently applied for one, breathe easy. The new regulations won't affect you; they're only applicable to new applications.

Triangular Employers: New Quotas in Place
Businesses categorise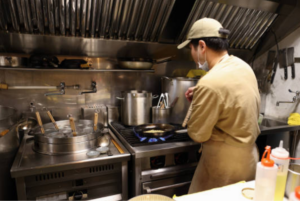 d as Triangular Employers now face a mandatory quota: 35% of their workforce must be New Zealand citizens or resident visa holders. This rule aligns with the government's objective to boost local employment, as demonstrated in the Wellington Workforce Act.
Meet the Migrant Exploitation Protection Visa (MEPV)
As of 15th September 2023, New Zealand is home to 270 MEPV holders—a statistic pointing to the visa's immediate impact.
Eligibility and Features: What You Need to Know
Designed to protect migrant workers from exploitation, the MEPV is backed by Employment New Zealand and allows for immediate exit from current workplaces under investigation. Interestingly, it also grants the freedom to work for any employer in New Zealand for a span of six months.
The MEPV comes without an application fee and is processed on a high-priority basis. Also, MEPV holders are able to transit between various visa categories. Details about this will be disclosed soon, so keep an eye out for updates.
How to Report Migrant Exploitation: Your Step-By-Step Guide
What Constitutes a Reportable Offense?
When it comes to reporting, focus on flagrant violations like breaching minimum employment standards, or disregarding health and safety and immigration laws. Minor lapses that can be quickly rectified are generally not under scrutiny.
Reporting Mechanism: What You Need to Include
Ready to report? Make sure you have the following details:
Affected employees' names and contact information
Business details, including contact information and address
A description of the exploitation issue
Here's the link for reporting: [Official Reporting Page]
What Next?
Understanding and adapting to New Zealand's employment and immigration legal changes are crucial for both employers and employees. For more personalized guidance, contact MK Law today!