Trust MK Law to Handle your Employment Law Issues in Auckland
Employment law in New Zealand protects your minimum employment rights, whether your employer has specified them in your employment agreement or not These employee rights in NZ include leave entitlements, holidays and the minimum wage. You and your employer negotiate redundancy provisions, remuneration and work hours.
We can assist if your employer disregards your minimum employment rights or the agreement – thus disadvantaging you – or dismisses you unfairly. We will guide your claim through the Employment Relations Authority and Employment Court. Pursuing a case will not compromise your immigration status as there are strong policies against migrant exploitation.
The law requires both the employer and new employee to sign an employment agreement that records the agreed-upon trial period, usually 90 days, before the employee commences employment.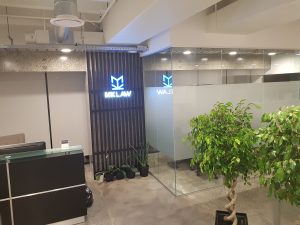 If the parties enter into the trial period correctly, the worker may not file a personal grievance with our unfair dismissal lawyer if it occurs during the assessment period. The staff member may, however, raise a grievance regarding any of the other aspects as specified in section 103(1)(b) to (g) of the Act.

Employees who started working before signing an agreement that incorporates the trial period are not new to the job. The employer cannot use the 90-day trial period to dismiss. The worker can file a grievance if the termination is procedurally incorrect or unjustifiable.

Talk to us and minimise costs and business disruption if you are an employer who needs to resolve issues. If an employee undermines your company, we can help you lodge a claim with the Employment Relations Authority and employment court.
It is frequently more cost-effective to settle a dispute through mediation or privately with the person involved if you acquire the relevant information and advice beforehand.
Contact us if you require assistance.
Employment Lawyer in Auckland Planning for Immigration Law Changes
The New Zealand government is planning a major shift in immigration policy with the aim of attracting skilled migrants  who have the potential to bring high value to the country and its economy. Get in touch with our employment lawyer in Auckland if you want to prepare yourself ahead of the major changes that may affect your ability to live and work in New Zealand. If you want to hire migrant workers, we highly recommend a full review of your HR practices to ensure your eligibility to the mandatory accreditation that comes into force from 2022.   Our employment lawyer in Auckland can assist you and your employer prepare all your workplace practises and policies, employment agreements, wage, and employee time records. Prospective employers will  have to prove that they comply with the Immigration Act 2009, and to supply further information if they have had infringement and compliance notices, Labour Inspectorate investigations, and any penalties and decisions from the Employment Relations Authority.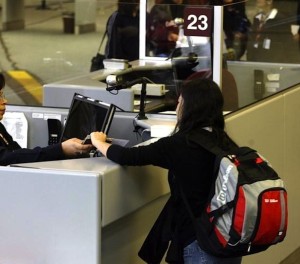 Our

employment lawyer

can assist your business to prepare the necessary documents and proofs of compliance promptly. Let us assess your documentation and processes against the accreditation benchmarks as soon as possible to avoid dissatisfactory outcomes and  delays. We can likewise help present the best case, respond to concerns raised by the INZ and manage the entire process.

We are the

best employment lawyer in NZ

, who can

either draft or review each employee's employment agreements to the latest legal requirements. We can do the same concerning your diversity and inclusiveness-, leave-, health and safety-, recruitment-, bonus and benefits-, reimbursement-, bullying and harassment-, serious misconduct-, and other policies.

Let us appraise your employer's record-keeping practices together with other compulsory prerequisites and employer requirements under the relevant employment law in New Zealand. We are fully capable of preparing and submitting your comprehensive immigration and employment case to the highest standard.